Quick Tips for Automotive Repair Shops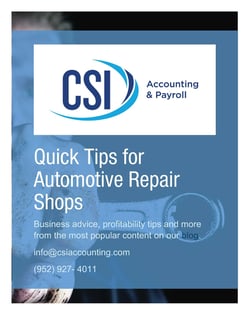 Business advice, profitability tips and more from the most popular auto repair shop content on our blog!



Topics include:
- Gross Profit Margins
- Labor Rates
- Online Reviews and Testimonials
- Average Repair Order (ARO)
- Car Counts, and more!


Download the Quick Tip Blog Series eBook for actionable steps to increase profits at your shop.