Accounting Template for Restaurants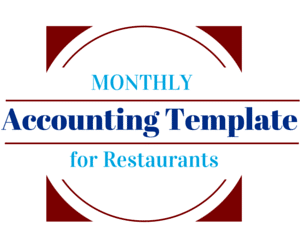 With this free template, you'll be able to:
automatically calculate the percentage of your sales based on actual dollar amounts

automatically calculate your net profit/loss

track and calculate your:


sales and cost of goods sold (food, alcohol, non-alcoholic drinks)

payroll expenses (hourly, salaried, and payroll tax)

operating expenses (supplies, repairs, and advertising)

occupancy expenses (rent/mortgage, real estate tax, mortgage insurance, and utilities)
Download the template today and get started tracking important KPIs for your restaurant!
---
NOT WHAT YOU WERE LOOKING FOR? TRY THIS INSTEAD:
Small Business Profitability Checklist
How healthy is your small business?
The key to boosting your bottom line is keeping tabs on your finances. You need to understand where your money is going in order to streamline your organization and increase efficiency.
With this free checklist, you'll learn how to identify and calculate important metrics for your small business, including:
customer acquisition cost
customer lifetime value
break-even point
gross profit
net profit
total revenues
average revenue per employee
You can't improve what you don't measure. Download your copy today!