Accounting Comparison for Small Businesses
To help your business increase profits, cash flow, and growth, select the accounting option that is best suited to meet your business needs and help you achieve your goals.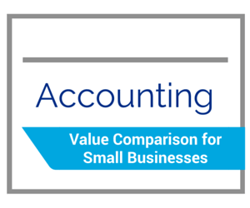 With this comparison chart, you'll be able to:
determine the most important decision criteria when choosing the right accounting solution for your business




evaluate options on both performance and price




understand accounting service fee structures




know how to make the best choice between hiring an in-house employee or annual accounting service vs. hiring a monthly accounting firm
Wondering if now is the right time to outsource accounting or payroll services for your small business? Download your copy today!
---
NOT WHAT YOU WERE LOOKING FOR? TRY THIS INSTEAD:
Small Business Profitability Checklist
How healthy is your small business?
The key to boosting your bottom line is keeping tabs on your finances. You need to understand where your money is going in order to streamline your organization and increase efficiency.
With this free checklist, you'll learn how to identify and calculate important metrics for your small business, including:
customer acquisition cost
customer lifetime value
break-even point
gross profit
net profit
total revenues
average revenue per employee
You can't improve what you don't measure. Download your copy today!